CBD oil benefits, application guidelines and dosage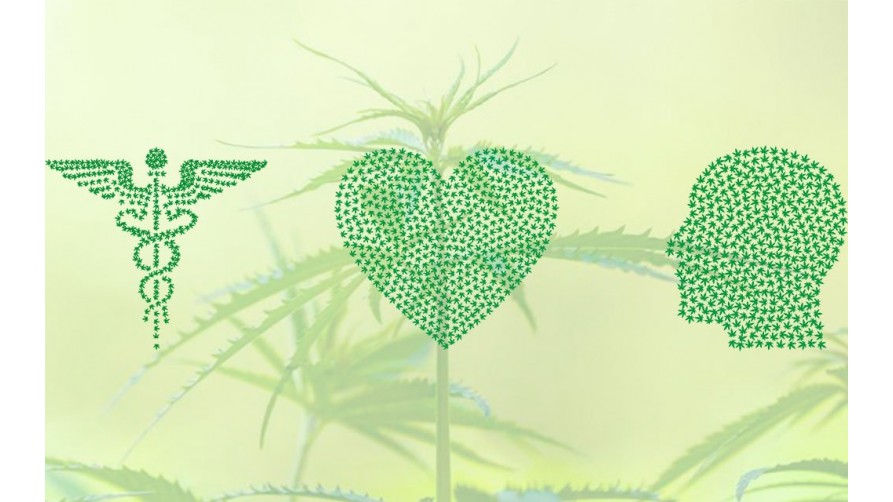 As more and more countries around the world continue to put their legal seal to the use of marijuana, one product that stands out and surges in massive adoption among consumers is the CBD oil.
This oil has gained increasing popularity with the number of users snowballing like wildfire. No doubt, the media has also made a lot of money off ads on CBD and it is not looking like the trend is going to diminish anytime soon.
A recent report from the World Health Organization indicated that CBD does not have any negative effects or cause potential health problems for humans. In fact, to date, no medical evidence of public health related problems have been associated with the use of pure CBD.
In this short article, we shall be giving a highlight of some of the potential health and medical benefits of CBD to humans. Specifically, an internationally reputable organization, the Arthritis Foundation will be sharing its thoughts on CBD, and the pros and cons of using cannabis derivatives and cannabinoid-based medicines.
We will also touch on the best and most appropriate ways to use CBD in its pure form. Some of the guidelines include starting with a low dose and build up, buying from reputable companies, checking with doctors before using CBD etc.
Interestingly, this is the first guideline on CBD from any major patient advocacy organization in the World. The focus will be primarily on how to safely, responsibly and rationally use CBD to prevent or treat a number of diseases. Although there is still no adequate clinical research about the efficacy and safety of using CBD to cure pain, filling the information vacuum is expedient to calm fears, especially of older adults.
It promises to be an interesting session as we journey along with you to provide not only recommendations but also clarity for using cannabis-derived ingredients.
Now, let us get down to business. What is CBD?
CBD is short for cannabidiol, a non-intoxicant product extracted from the cannabis plant. Research has shown that CBD remains the second largest most dominant of the active constituents of cannabis. Besides not getting consumers high, CBD has become an essential component of medical cannabis.
Health Benefits of CBD
Cannabidiol is a natural therapy for many common ailments. These ailments, some of which come with arthritis-related symptoms, like pain, insomnia and anxiety, also include depression, addiction, and nerve pain.
Potent for treating arthritis
Recent studies suggest that CBD extracts from cannabis plants have the ability to relieve pain and treat acute arthritis and related symptoms. Arthritis has been discovered to be the leading cause of a number of disabilities in the United States with more than 50 million Americans suffering from chronic condition.
Various studies confirm the potency and efficacy of CBD in relieving pain and inflammation associated with arthritis. A study suggests that CBD could be a safe and helpful treatment for Osteoarthritis (OA) joint pain.
CBD as a perfect treatment for anxiety and depression
CBD has the therapeutic capacity to reduce anxiety and depression. Anxiety and depression are two health issues and disorders that can be distressing for a healthy life and well-being. The World Health Organization and a review in the Journal of Neurotherapeutics concludes that depression is the one condition that singly contributes the largest chunk of factors causing disability, with anxiety ranking sixth.
Usually, these two disorders are treated with pharmaceutical medicines. Ironically, the risk factors of using pharmaceutical drugs are high and these include drowsiness, agitation, insomnia, sexual dysfunction, among others. Besides, using medications such as benzodiazepines also has devastating effects on the health of the consumer, leading to addiction and substance abuse.
However, CBD oil has proven to be a promising cure for both depression and anxiety with its ability to act on the brain receptors for serotonin, a brain transmitter that regulates mood and social behaviour.
CBD reduces insomnia
CBD contains highly effective anti-anxiety and sleep-prolonging properties that make it a suitable cure for insomnia. Insomnia often comes with severe pain and discomfort and CBD can help alleviate their symptoms to a noticeable degree.
CBD oil also raises levels of adenosine, a neurotransmitter in the brain, which helps heart and cardiovascular functions, thus easing painful inflammation in the body.
Besides, CBD oil is also believed to be capable of providing cushion for daytime wakefulness, especially when taken in small doses. Usually, people with insomnia can use CBD, whether in the capsule, vapor, topical or tincture form, as a pick-me-up if they feel excessively fagged out resulting from lack of sleep.
Therapy for post-trauma
CBD is also a perfect therapy for children living with post-traumatic stress and anxiety disorders, showing antidepressant-like effects on animals too. And many using the natural product to treat this disorder have increased their interest.
Lowers blood pressure
Research in clinical medicine in recent time has shown that the human body circulatory system and heart have a lot to benefit from CBD. One clear health benefit study has shown that CBD has the ability to lower high blood pressure.
The study also shows that practitioners now prefer the use of CBD over placebo in reducing resting blood pressure. This came after a recent study shows in which significant number of healthy people were treated with one dose (600 mg of CBD oil).
Researchers suggest that the antioxidant and stress and anxiety-reducing property in CBD oil account for its ability to help lower blood pressure.
Act as protective for neurological patient
Patients suffering neurological disorders can now have some relief as research has shown that CBD provides a lot of health benefits that protect against these disorders. The product's ability to act on brain signaling systems is a boost for neurons.
Studies show that CBD has the power to treat neurological disorders such as epilepsy and multiple sclerosis. While studies are new in this area, results from already conducted research shows some promise.
Applying CBD for arthritis and related symptoms
Whether the ones available in oil or powder form, CBD is a perfect therapy for arthritis. CBD also comes in the form of creams, gels or what is technically called topical. People can apply CBD creams and gels to the skin in the areas affected by arthritis.
Alternatively, people can also take CBD in the form of capsule or as an oral spray.
Dosage and preparation
There are guidelines to follow when preparing and using CBD oil. Experts have said that there is no 'right' dose of CBD oil, but daily dose range starts from 5 mg to 25 mg for the average person and much higher for special issues.
Conclusion
Depending on countries, organic CBD products are always certified by health agencies. Organic CBD oils have less likelihood of exposing consumers to pesticides and other harmful chemicals.
Well, you won't know this unless you read the product label. The ingredient on the label has to be of natural origin. The natural CBD contain natural compound including proteins, terpenes and chlorophyll, which are believed to contain a lot of health benefits.
It does not matter if you buy the CBD isolates or full-spectrum CBD oil, some products come with preservatives, flavorings, or thinning agents that may have adverse effect on the health. Always check online or ask the supplier if you don't understand the ingredient.
In all of these, there is no doubt that research is ongoing as to ascertain the clinical benefits contained in the hypotheses and theories in natural medicine practices.
This article was written by an independent and third-party author specialising in CBD, hemp and cannabis research. Any opinion, advice or recommendation expressed in the article does not reflect the opinion of Formula Swiss AG or any of our employees. We do not make any claims about any of our products and refer to our disclaimer for more information.